Prime Time – What is legacy gifting and is it just for high net worth individuals?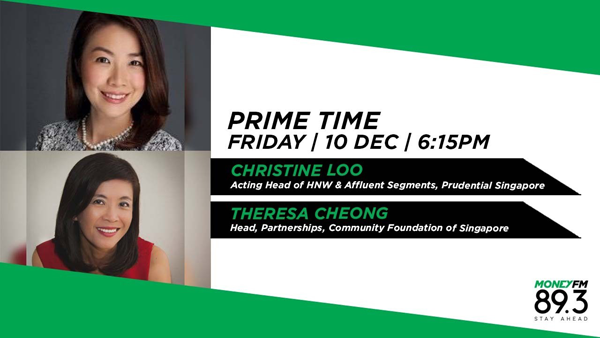 What is legacy giving, and why should everyone consider leaving a legacy gift?
MONEY FM 89.3's Prime Time joins Theresa Cheong (Head, Partnerships, CFS) and Christine Loo (Acting Head of High Net Worth & Affluent Segments, Prudential Singapore) as they share their answers to these questions and more.
Listen to the full interview here.